Simplifying Healthcare Interoperability
The only no-code healthcare
interoperability platform
Intely is the first and final mile of healthcare integration.
Whether you're a provider or a digital health product, Intely handles the integration complexities for you. Leverage data when and where you need it with:
Pre-built EHR & App Connectors
Drag & Drop Workflow Builder
Significantly reduce the time, cost, and burden of setting up interoperable interfaces. Automate workflows and scale your operations.
There's a better way to interoperate.
Reduce your integration expenses, streamline your data flows, expand your product reach, and accelerate growth.
Our no-code interoperability platform is the perfect solution to integrate with client EMRs/EHRs, and other business applications.
Gain complete control over your data and empower clinical and administrative workflows with a strong data foundation.
Our flexible interoperability solution seamlessly connects disparate systems, applications, EMRs/EHRs and other data sources.
Next-Day Healthcare Integrations
Now more than ever, it is impossible to overstate how critical it is to grasp the impact of interoperability.
You can solve the patient scheduling problems in healthcare with the right toolkit.
We are excited to announce that Intely, a no-code interoperability platform for healthcare, has partnered with athenahealth through the company's Marketplace program. As an...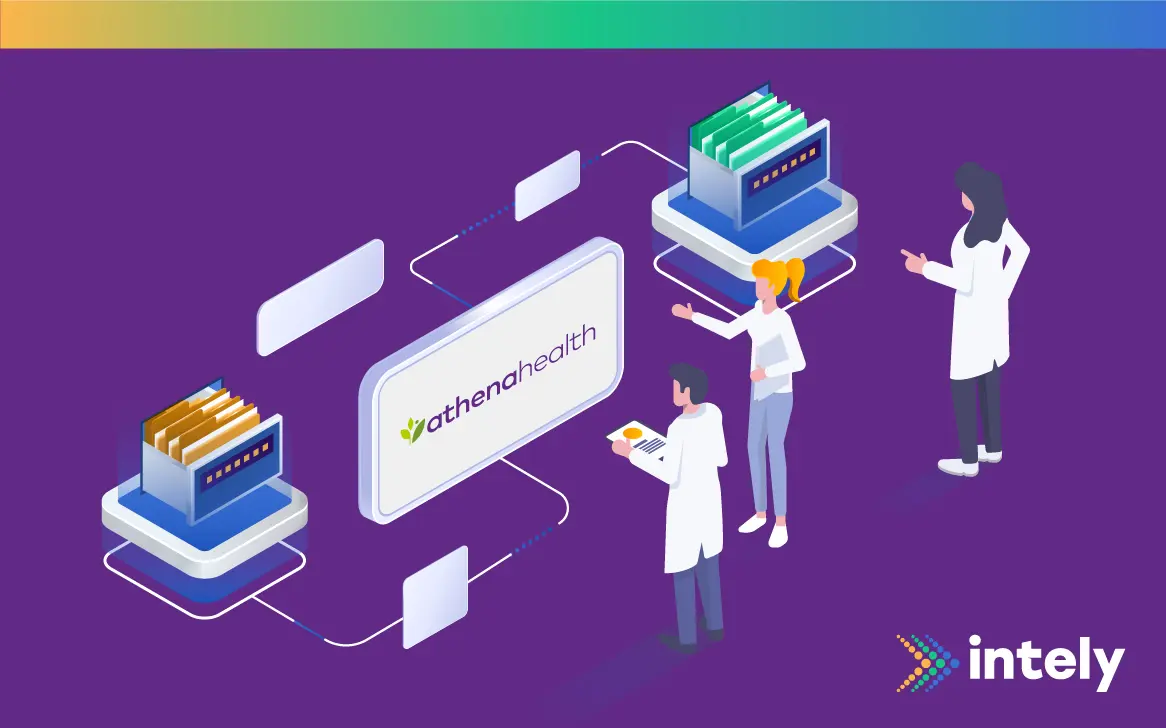 In today's fast-paced and ever-evolving healthcare industry, digital transformation is critical to staying ahead of the curve. The demand...
Want to learn more?
One of our team members can help.